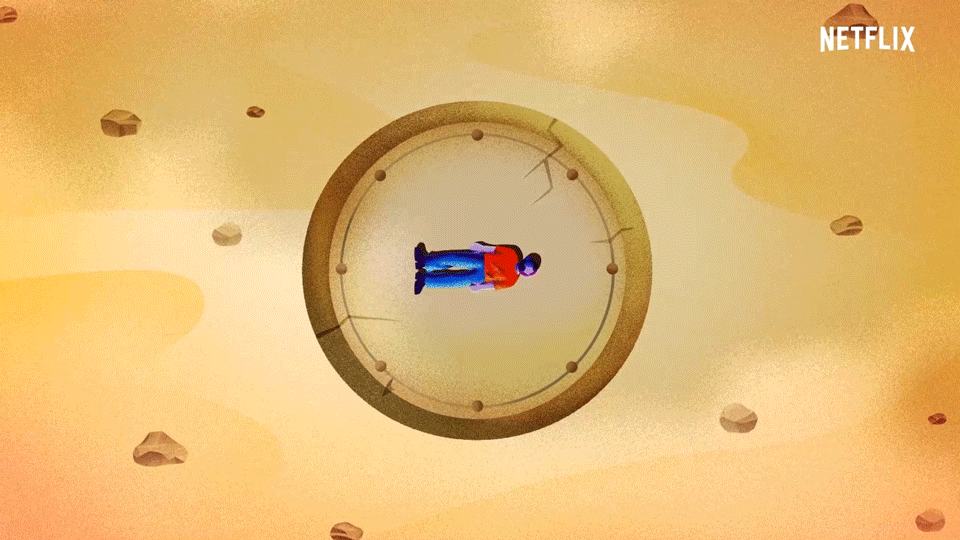 It's time to be kind to your mind. In partnership with Headspace, this 8-episode series shows how meditation can help in your daily life. From tackling stress to embracing gratitude, each episode first teaches the basics and techniques of the practice, and then concludes with a guided meditation. Push play, close your eyes, and explore the many benefits of meditation.
How do we experience pain? Be present without the suffering that feels unbearable, and bring the body and mind together with a body scan meditation.
Animation Created By:

Strange Beast Tv
Directors:

Magnus Atom, Yuval Haker


Executive Producers:

Kitty Turley


Producer:

Lousie Simpson, Becky Perryman,  Rosanna Morley, Maria Kolandawel.


Art Direction:

Magnus Atom, Yuval Haker.


Lead Compositor:

Aaron Amor


Compositing:

Luke Maroldi, Corinne Ladeinde,  Andy Hay Francesca De Bassa, Magnus Atom,  Yuval Haker.


Lead Animator:

Matt Lloyd.


Animator:

Alon Silva, Campbell Hartley, Matt Partridge, Nicky Francis, Paul GoldSmith,  Michelle Brand, Biamca Beneduci, Anita Gill, Mark Abbott.


Clean Up:

Eloise Garlick, Maddy Hope,  Bug Shepherd - Barron, Julian Gallese,  Simona Mehandzhieva, Christa Jarrold, Martha Halliday, Sam Brandon, Jamie Hobbs, Freddie Griffiths, Zohar Dvir, Lily Shaun, linga Ziembele, Lydia Reid, Matt Armitage, Charlee Trewick.