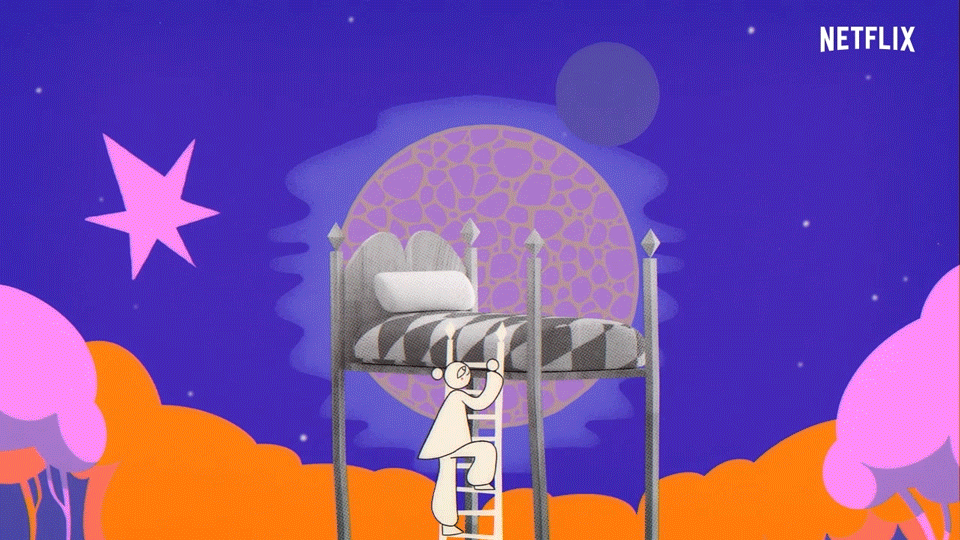 Learn how to sleep better with Headspace. Each episode unpacks misconceptions, offers friendly tips and concludes with a guided wind-down.​​​​​​
Tired but wired? Unpack the causes of insomnia and transform the way you deal with stress.  At the end, let go with wind-down's visualization.
Animation created by:

Strange Beast Tv.


Directors:

Daniel Stankler, Tom McCarten.


Executive Producer:

Kitty Turley.


Producer:

Lousie Simpson, Danai Katopodi, Maria Kolandawel.


Art Direction:

Daniel Stankler, Tom McCarten.


Lead Compositor:

Aaron Amor.


Compositing:

Corinne Ladeinde, Federico Parodi, Nicholas Canticus, Linus Kraemer.


Lead Animator:

Maki Yoshikura.


Animators:

Michelle Brand Nicky Francis, Anita Gill, Yino Haun, Frankie Swan.


Clean Up:

Zohar Dvir, Maddy Hope, Simona Mehanszhieva, Lily Shaul, Sorrel Milne, Lydia Reid, Martha Halliday, Freddie Griffiths.


Motion Graphics:

Paul Goldsmith, Alon Silva.